Better Sound and Cash Back with IsoAcoustics
Posted on 3rd March, 2020
If you're an audiophile, you're always in the pursuit of better sound. This quest almost always requires spending more money, but between now and the end of April, IsoAcoustics are making it easier on the wallet by giving you cash back.
Until April 30th 2020, purchase products from the GAIA and GAIA TITAN Series of isolation products, and you'll get up to $500 back.
If you've attended a recent StereoNET Hi-Fi Show, or a demonstration at a retailer you'll have already heard first-hand the difference adding IsoAcoustics product can make to speakers and components. The patented design provides a high degree of speaker isolation while resisting lateral movement and oscillations, to maintain alignment with the listening position. Internal reflections from the hard supporting surface are attenuated, resulting in greater sound clarity and openness.
When a speaker is placed on a hard surface, secondary internal reflections result. Any artifacts of this smear that is similar in the two channels is perceived to be in the center, causing the sound stage to collapse. The GAIA series of isolators eliminates this smear resulting in a larger 3-dimensional sound stage.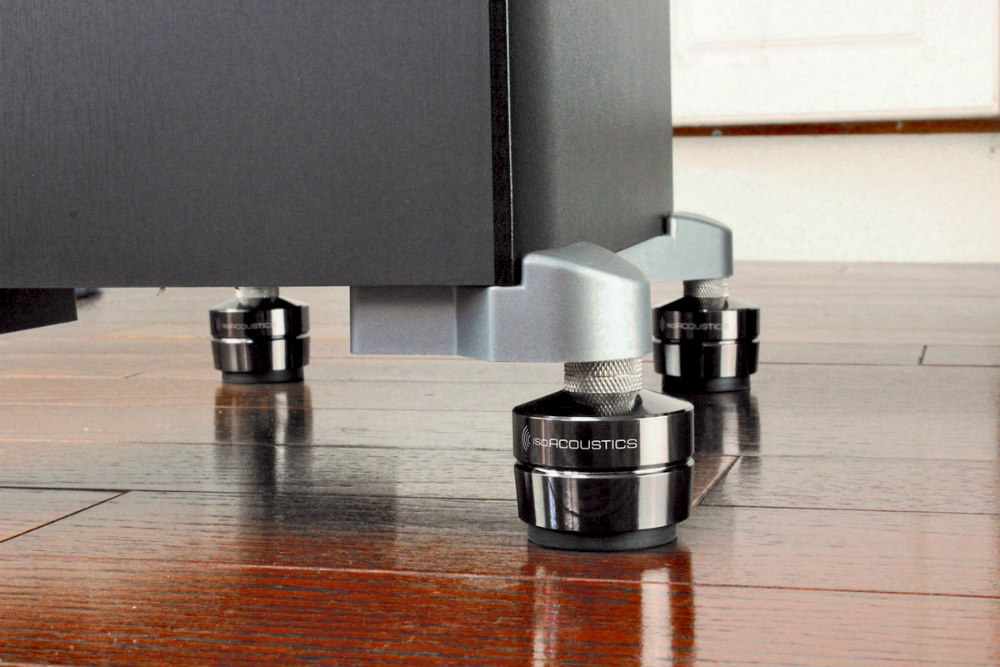 Choose the appropriate GAIA products for the weight of your speakers, screw them to the bottom with the assortment of fixing hardware supplied, and then sit back and enjoy. IsoAcoustics have even built a handy online calculator you can use to find the right product for your application: Click here to try it out.
Don't just take our word for it, jump into the StereoNET Discussion Thread and read other's reviews for yourself.
For more information, head to a retailer now, or visit the IsoAcoustics cashback website.
StereoNET's Founder and Publisher, born in UK and raised on British Hi-Fi before moving to Australia where he worked as an Engineer in both the audio and mechanical fields.
Posted in:Hi-Fi Home Theatre
Tags: isoacoustics convoy